Operators in the telecom industry are more prone to riskier times today than they were ten years ago. They must act now and with focus to survive the upcoming challenges and beyond.
More than ever, telecoms must begin on a complex journey away from the business-driven marketing that they have traditionally embraced and towards customer-centric, data-driven, highly tailored efforts that are always on and always developing in order to please, keep, and acquire consumers. Harnessing the full potential of AI-driven management will be the major driver of future development in the competitive telecom industries.
Customer segmentation, churn avoidance, predicting the lifetime value of a customer, product development, enhancing margins, price optimization, promotion mix across ad platforms and more can be automated by AI.
With Telecom giants benefiting greatly from AI with marketing, here are a few examples of how it has benefited businesses.
Boost Product Marketing
Jio claims that its user base of over 300 million customers generates about 4 to 5 petabytes of data every day. "If this data can be properly analyzed in real-time using big data and predictive analytics techniques, we can both improve the health of our network through intelligent automation and offer multiple, customized personal services to our customers," says the IT President of Reliance Jio.
Jio claims that by utilizing AI, it will be able to acquire a more real-time picture of its users' experiences as well as important marketing knowledge, allowing it to outperform its competitors.
Enhance Campaign Performance
With the launch of Airtel Ads – a strong brand engagement solution – Bharti Airtel ("Airtel"), India's Telecommunications solutions provider, has entered the advertising sector.
Airtel Ads helps companies design high-engagement and high-impact campaigns for the most relevant client segments by leveraging Airtel's data science skills. This also ensures that Airtel users will only receive the most relevant brand offers from Airtel, rather than spam.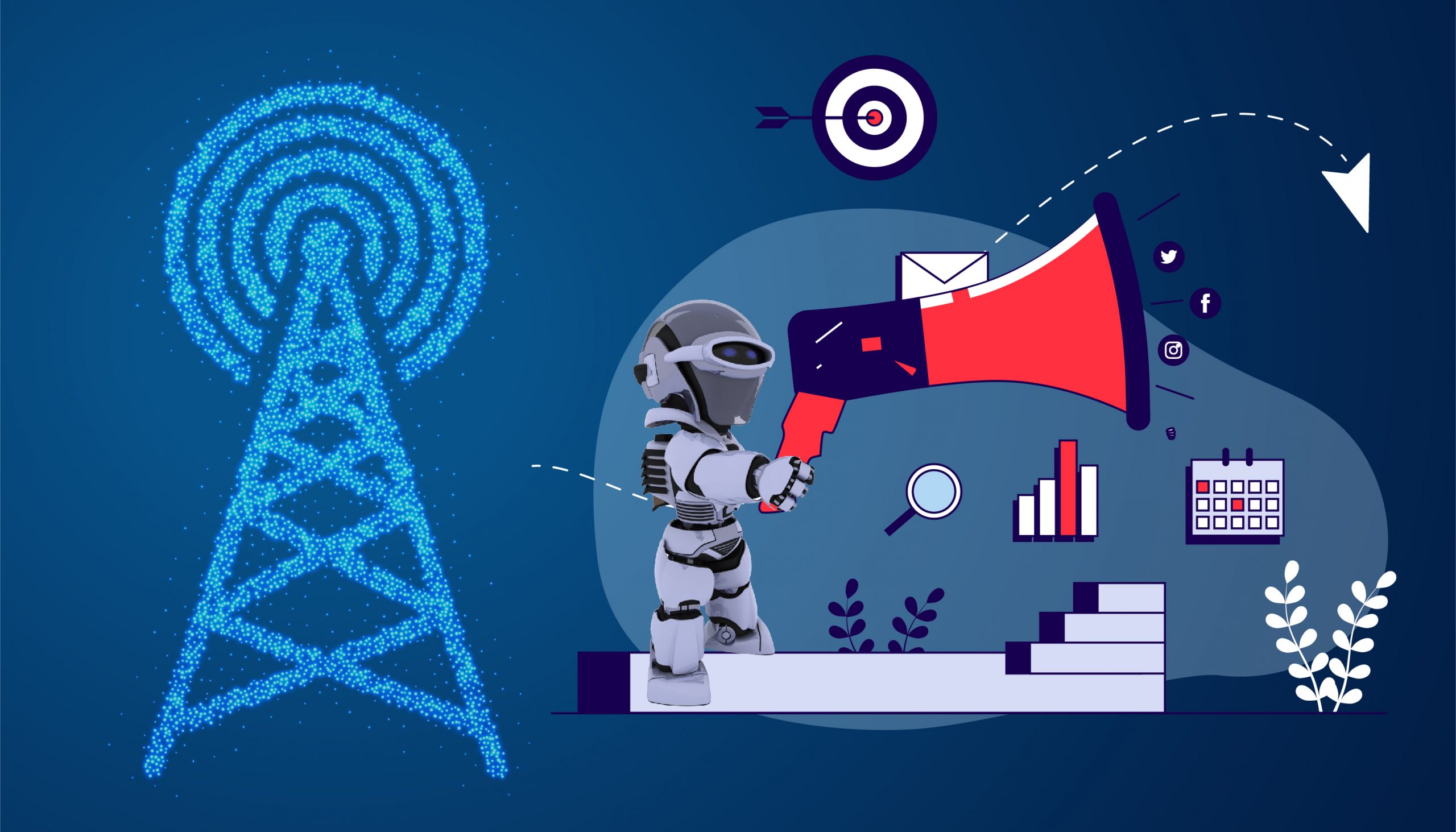 Airtel Ads executed effective campaigns for businesses across several industries – FMCG, BFSI, Digital Startups, and so on – during the beta phase. PepsiCo, zomato, CRED, Tata AIG, Lenskart, Apollo 247, Cars24, Gameskraft, Vahan, and Harley Davidson are among the first advertisers.
Tackles customer experience issues
Take an example discussed in HBR. Comcast uses Pointillist, a customer-journey analytics solution that tracks each customer's actions across the company's ecosystem. The service keeps track of visitor interactions and creates travel maps. Comcast quickly addresses customer experience concerns by gathering data and determining where journeys are failing, such as with its mobile app.
Provides customer satisfaction to larger scale
Take an example discussed in Forbes. Comcast's XI Talking Guide service "speaks" network names/time slots, and show titles, and assists users in navigating their television options. Individuals with impairments and anyone who prefers to "search" with their voice rather than pressing buttons on the remote will find the company's voice remote beneficial.
Boosts customer engagement and improves digital marketing
Deloitte launched ConvergeHEALTH CognitiveSpark™ for Marketing artificial intelligence (AI) precision engagement solution, a module of the CognitiveSpark suite. CognitiveSpark for Marketing helps life sciences firms make AI-powered decisions at scale and at speed, boosting their digital marketing return on investment (ROI). CognitiveSpark for Marketing solves problems by allowing users to integrate diverse data sources in a flexible way, breaking down traditional silos and allowing for insight-driven decision-making.
Sends notifications at appropriate times
Telefónica introduced Smart Notifications, an AI/ML solution for mobile apps that optimizes notification delivery to users. The solution, which is based on technology developed by Telefónica, uses AI in marketing to assist firms in sending messages to users at the most suitable time. Telefónica offers the service both directly and in collaboration with Swrve.  
The system improves push campaign engagement by automatically determining the ideal time of day to send notifications to consumers when they are most receptive to brand interactions. This currently represents the most full and sophisticated push notification platform on the market when combined with the Swrve interaction engine.
Conclusion
Though telco operators continue to encounter serious challenges, artificial intelligence can help overcome them, with service operations being a particularly promising area. The spread of technology such as AI and machine learning is enabling a new phase of change and innovation. In the long run, telcos that use this opportunity to continue to develop along this road are more likely to emerge as uncontested winners. 
In this data era, companies thrive with two major mediums; While a medium focuses on AI another aspect still depends primarily on human capabilities. With enormous data and complexities dealt in Industries the chances of error making, and loss of expenses can still happen under the supervision of humans. Thus to stay at the forefront amongst competitors, telcos must employ AI. It will be easier to address issues and automate solutions, run daily operations efficiently, and give better customer service and satisfaction.