The number of smartphone users worldwide has increased rapidly over the previous decade and is expected to continue to do so in the future. According to Investopedia,  despite the growth in mobile usage, telecom providers around the world are still losing money, with average net profit margins remaining around 17%. The huge number of market rivals competing for the same consumer base, as well as the significant overhead expenses connected with the industry, are the key causes for the low-profit rates.
To lower such expenses and enhance profit margins, communication service providers (CSPs) must become more data-driven. By increasing AI's engagement in telecom operations, firms can effortlessly transition from rigid, infrastructure-driven operations to a data-driven approach.
With notable Telecom giants gaining largely through AI, discussed here are a few examples that benefited companies by employing it.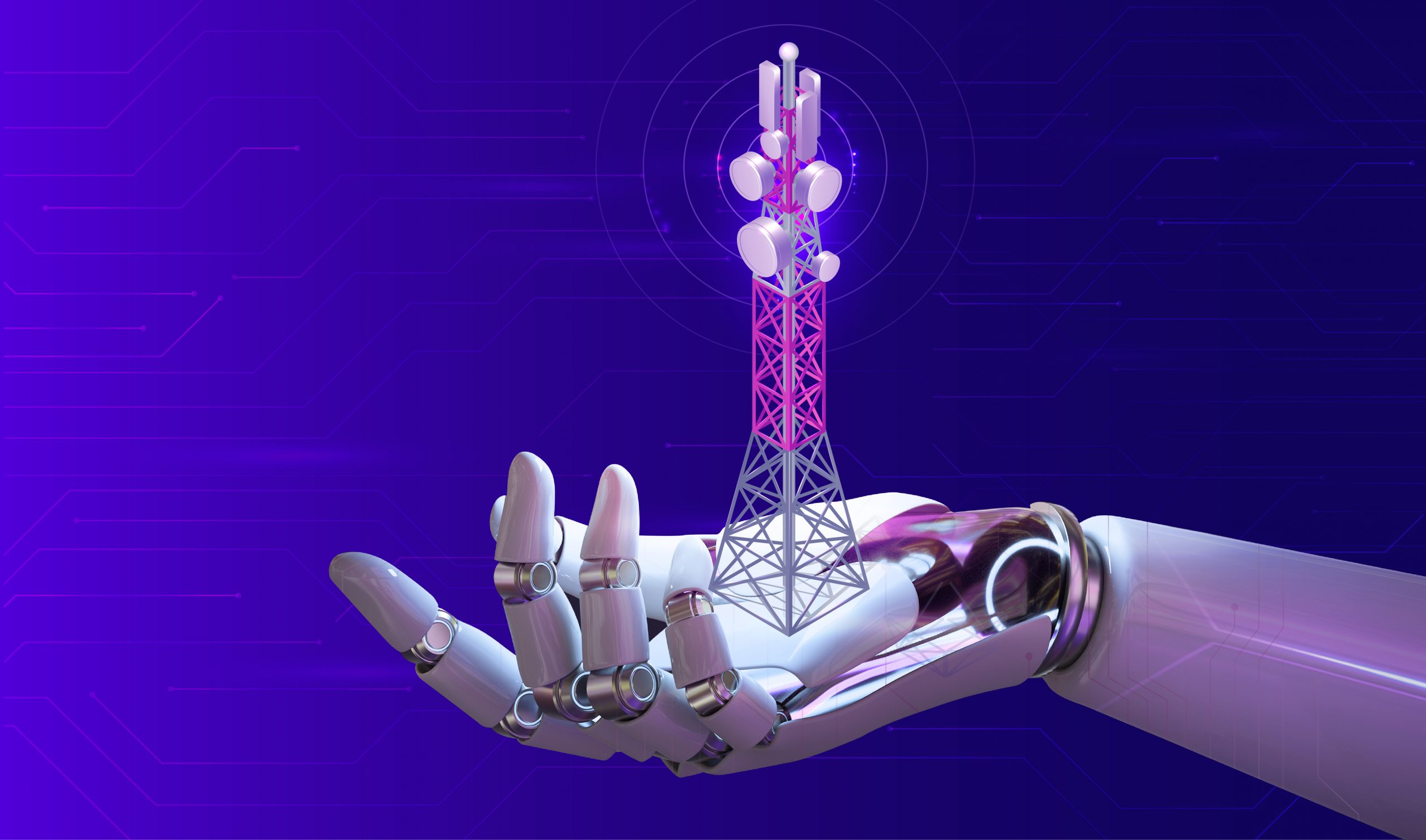 Customer Satisfaction
Setup, installation, troubleshooting, and maintenance requests overwhelm telecommunications companies. Virtual Assistants and Chatbots are used by telecom firms to improve their customer support. Chatbots respond to various types of support inquiries thereby lowering costs and increasing customer satisfaction. 
Vodafone sought to include AI into its customer service approach to better support its customers across languages, products, and geographies. According to Forbes, after deploying its chatbot TOBi, Vodafone saw a 68 percent increase in customer satisfaction.
"Hey, that's a great name," TOBi might say after a consumer reveals their name, rather than a dry request such as, "Now tell me your address." Now I'm curious as to where you live". Vodafone Head of Operations stated that "We used the AI and natural language processing capabilities in Azure to give TOBi a clear personality that could make conversations natural and fun, which drives better engagement".
Personalization
AI in telecom has a lot of promise to improve customer experience. Furthermore, intelligent voice assistants can be trained to engage and keep existing customers through hyper-personalized offerings and continuous troubleshooting.
Aura, a Telefónica product, lowers customer service costs associated with phone queries.
Telefónica launched Aura, an artificial intelligence-powered digital assistant that changes the way customers engage and manage their digital lives. 
Customers will be able to communicate with Aura through Telefónica's own channels as well as third-party platforms such as Facebook Messenger, as well as Google Assistant, and Microsoft Cortana. Customers will be able to communicate with the network in real-time via numerous channels and inquire about their bills, contractual services, data usage, and other material in some circumstances. 
With Aura, Telefónica has transformed the way consumer service is provided to the users.
Network Capacity Planning
AI has long been used in network optimization, allowing communication service providers (telcos) to quickly optimize and navigate traffic on their networks.
GeakMinds helped a Fortune 500 Company through Network Capacity Planning. Client's challenge was to manage thousands of servers carrying internet traffic and make sure that there is no overutilization and traffic loss of servers.
The issue was solved by creating a capacity planning approach that uses Machine Learning models to forecast utilization. This aided the client in making optimum use of the servers and reducing CapEx.
Predictive maintenance
Maintaining a network becomes more challenging as it develops and becomes more sophisticated. Fixing problems can be a time-consuming and expensive procedure. Furthermore, it can result in downtime and service interruptions, which customers despise.
When it comes to predictive maintenance, AI can make a major difference. AI enables telcos to be highly proactive in terms of maintaining their equipment and resolving issues before they affect end-users.
Take an example of KPN. KPN, a Dutch telecommunications company, analyzes the notes taken by its call centers and uses the information gained to improve its interactive voice response (IVR) technology. Customers' home device behaviors can also be monitored, and modem channels can be switched automatically before a WI-Fi issue happens.
Uninterrupted Network Supply
AI can assist telecoms in identifying and responding to problems, as well as recommending the best service at the time based on client data.
Network optimization is another major area where AI can help. AI-enabled networks are more efficient at providing consistent service since they can self-analyze and optimize.
KDDI, Japan's largest mobile operator, had teamed up with Ericsson to deploy an AI-based solution to optimize its LTE radio access network and improve the end-user experience. The solution, which is part of Ericsson's managed services offering, discovers the optimal radio network parameters in the network automatically, leading to increased spectrum efficiency and throughput. 
The Ericsson AI-based solution enhanced network throughput by approximately 10% in a series of testing done in crowded metropolitan locations. Normally, it would take hundreds of hours for KDDI to do a network-wide analysis and come up with optimum parameters, however owing to Ericsson's technology, it now takes less than 30 minutes.
Conclusion
According to Mckinsey, as field and service operations account for 60 to 70% of most telecoms' operating expenditures, AI can provide immediate benefits. Discussed above are a few examples of companies that gained benefits by employing AI. Out of its plentiful uses, the top benefits have been discussed here. Not only major tele-companies but emerging Telecoms can also step up with AI. 
To sustain in this competitive era, it's also obviously mandatory that developing Telecom companies get switched over to AI for reaping the utmost benefits of it.