Currently, billions of devices are connected to the network posing greater challenges to telecom providers than ever before. Network operations are expected to be executed at great speed in this data-driven world.
Network management solutions are becoming more intelligent, automated, and efficient than ever before due to the use of powerful AI. Thus, enabling efficient network management by telecom operators to clients has become indispensable in a challenging environment of huge data.
According to prnewswire, the global AI in the Telecommunications market is predicted to increase at a CAGR of 38 percent from USD 1.2 billion in 2021 to USD 6.3 billion in 2026.
Process of administering and managing networks that include fault investigation, performance management, network provisioning, and ensuring quality service is known as network management. From network performance management to network vulnerability management and even efficient network energy management comes under network management.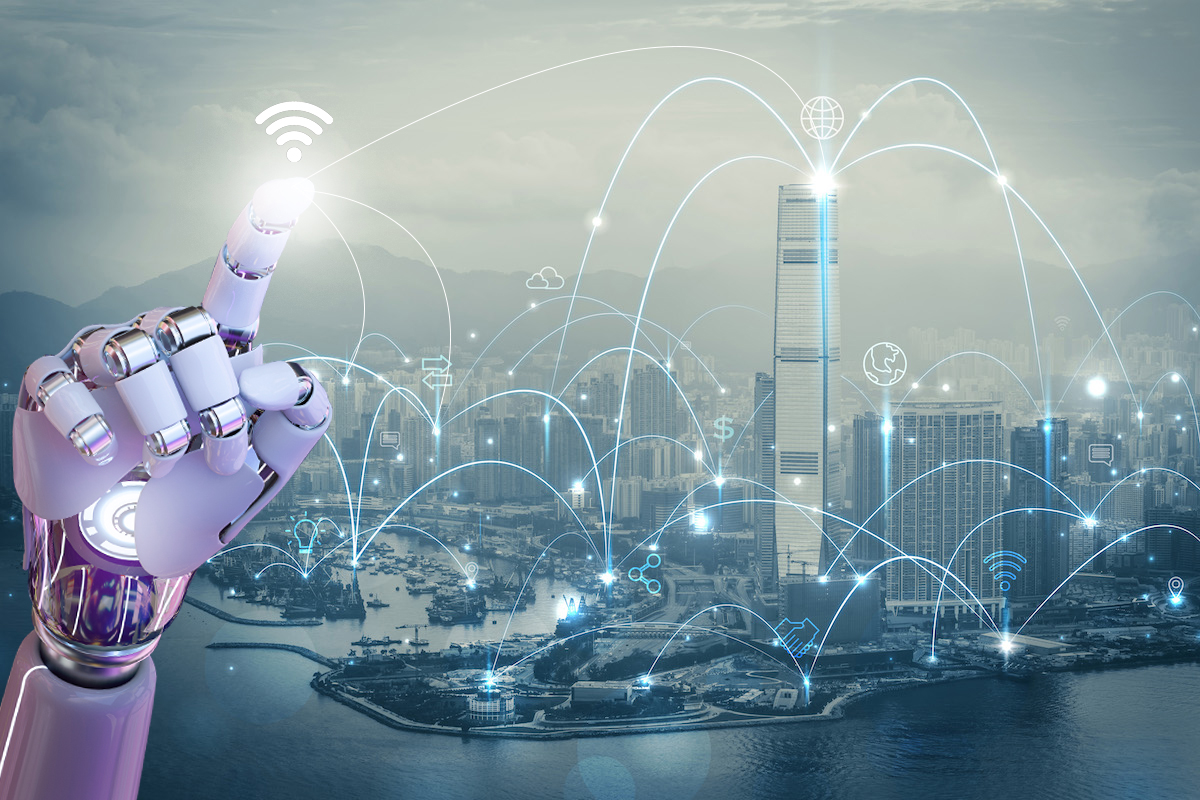 Network management has become one of the primary generators of economic value in the telecom industry, driven by technological advancements like AI and automation.  It is a key tool for today's telecom providers to drive development, improve customer experience, and optimize infrastructure operations for maximum capital and operational efficiency.
Check out the benefits of using AI for effective Network Management from real-time use cases.
Advantages of how AI helps for effective network management
Performance Optimization
Ericsson shows that a fully scalable and automated closed-loop AI-based network optimization solution can be built for automated network data processing, network issue identification and classification, detailed root-cause reasoning, and automated parameter configuration recommendations.
Domain knowledge combined with AI techniques results in an efficient recording of normal and abnormal performance patterns. It is then feasible to find the particular root causes that contribute to a detected network issue.
Predict Customer Experience
A Fortune 500 Telecom company had the problem of managing huge amounts of CDN-generated log files from different sources and analyzing issues in the logs. GeakMinds assisted them in predicting customer experience and determining if video sessions were buffering based on network logs. This helped the client to fix issues in their CDN Network in near real-time.
Detect faults in advance
As part of Vodafone, ever-evolving investment in its network, artificial intelligence will assist engineers detect and fix network faults before they affect customers.
On its networks across Europe, Vodafone utilizes artificial intelligence (AI) to help detect and correct issues before they harm customers.
The Anomaly Detection Service uses a technique known as machine learning to analyze millions of performance indicators for a network on a regular basis, a task that is impossible for humans to do due to the sheer volume of data.
As a result, it knows how the network should look when it's at its best – as well as how it should look when it's not. The Anomaly Detection Service will tell Vodafone engineers if any performance indicator isn't reading correctly. They can then examine further.
The Anomaly Detection Service saves more time for Vodafone workers to focus on improving the network and analyzing other maintenance data rather than constantly monitoring performance indicators by automating the dull and time-consuming task of data analysis.
The Vodafone Anomaly Detection Service is just one of the numerous ways the company is working to improve its network.
Protect Optical Networks from Fiber Cuts
Civil or road activities cause the majority of fiber cuts in urban areas. However, urban rodents play a role in the situation as well. Work teams and cable-eating animals, fortunately, leave optical fingerprints that scientists can identify. AI can be used to figure out what the threat is and where it is, as well as cut and automate the triggering of repair procedures.
The Nokia GMPLS wavelength routing system, for example, combines quick and sophisticated algorithms to enable network protection and restoration capabilities. This method calculates alternative fiber routes to bypass broken fibers and reconfigures network resources to use higher-availability pathways.
With AI, we can proactively initiate restoration just before it's needed, allowing for very quick switching to alternate fiber lines and incredibly efficient network resource utilization.
Provides improved Network design
Ericsson has developed AI-based network design frameworks as a result of its study into how AI may be used to improve RAN performance.
Ericsson's centralized RAN (C-RAN) and E-RAN interconnect BB units in a centralized, distributed, or hybrid network architecture to allow optimal coordination throughout the whole network in 4G and 5G. A complete network (re)design is required to ensure that C-RAN and E-RAN performance meets customer requirements. In order to fully understand the complicated radio network and its underlying structures, such as the relationships between cells and BB units, AI techniques based on advanced network graph methodology are used. Through the use of optimized CoMP and CA methodologies, this methodology yields an ideal design that maximizes consumer throughput while also being future-proof in terms of capacity and technology upgrades.
Detect anomalies
China Mobile is employing artificial intelligence (AI) to forecast bandwidth demand and isolate network anomalies. The data is collected by the RAN intelligent controller (RIC).
Ciena is using artificial intelligence to solve some of the most complex signal impairment challenges in layers zero, one, and two (optical and ethernet). Closed-loop automation is their goal, with the AI engine driving decision input.
Conclusion
Today's network management solutions are designed to manage the rising complexity of network infrastructures and bring new enterprise and consumer opportunities through AI and automation.
Well-trained AI can recognize and forecast situations that demand action by evaluating enormous volumes of network data in real-time, and then automatically propose a suitable solution. Using historical occurrences as a reference, the technology learns and adapts via experience in order to give continuously improving solutions. This ensures a reliable and automated network with much lower operational expenses and almost eliminates the possibility of human error.